A fabulous sketch designer, Melissa Williams is starting her own blog called Simple Sketches. What is fabulous about her sketches is their strong basic designs without all the fuss of extras, so you can start with the design and embellish how ever fits your needs.
http://simplesketches.blogspot.com/
She has opened a Design Team call this month. Here is the sketch she provided.
Simple Sketches Design Team Sketch
And here is my entry. It showcases my youngest having a blast dressed as a super hero with muscles at a birthday party. I'm not usually one to scrap several pictures that are so similar, but something about the innocent youthfulness of these days of wonder and imagination just begged for me to capture every detail! I added some screen mesh (recycled from a screen door), white rub-ons, black stamped stars, doodled white borders, and plenty of fussy-cut pop-dotted accents. The playful papers are from Pebbles- Party with Amy Locurto - Save the Day & Incredible. I love how in the top right photo his little arms are up similar to the cut figure in the lower right.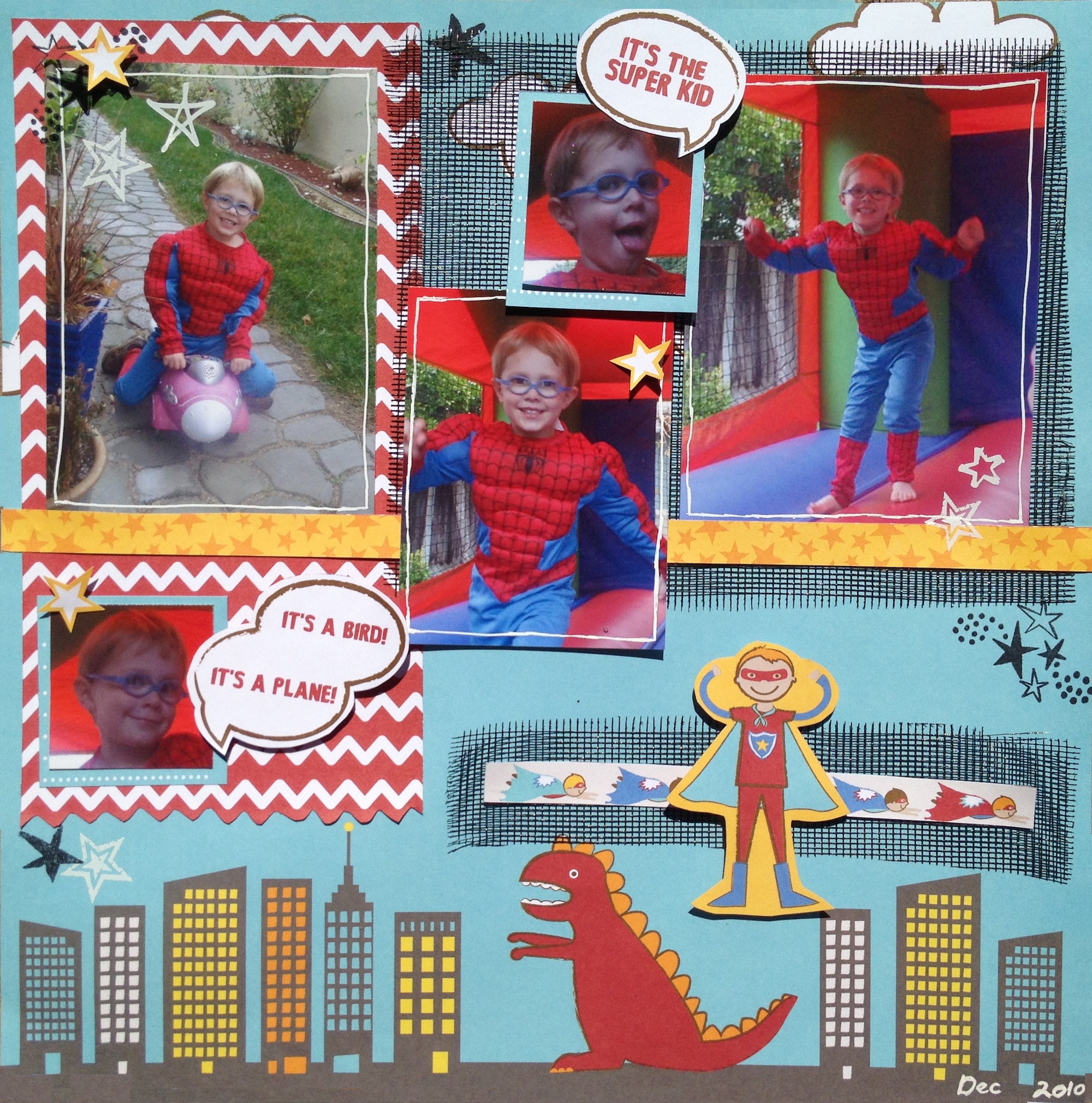 And now I hope you check out Simple Sketches and take a look at Melissa's first official sketch on September 1, 2013 at
Simple Sketches.