Maybe its growing up in an environmentally conscience area of California, or being in the "environment club" in high school or maybe just because it is the right thing to do but I LOVE to take found objects, especially "garbage" and turn it into treasure. I feel so pleased when I can take a throw away item and repurpose it into a scrapbook page embellishment.
Here are some recent examples.
On these beach pages, I used the plastic mesh that holds apples from the grocery store as "netting."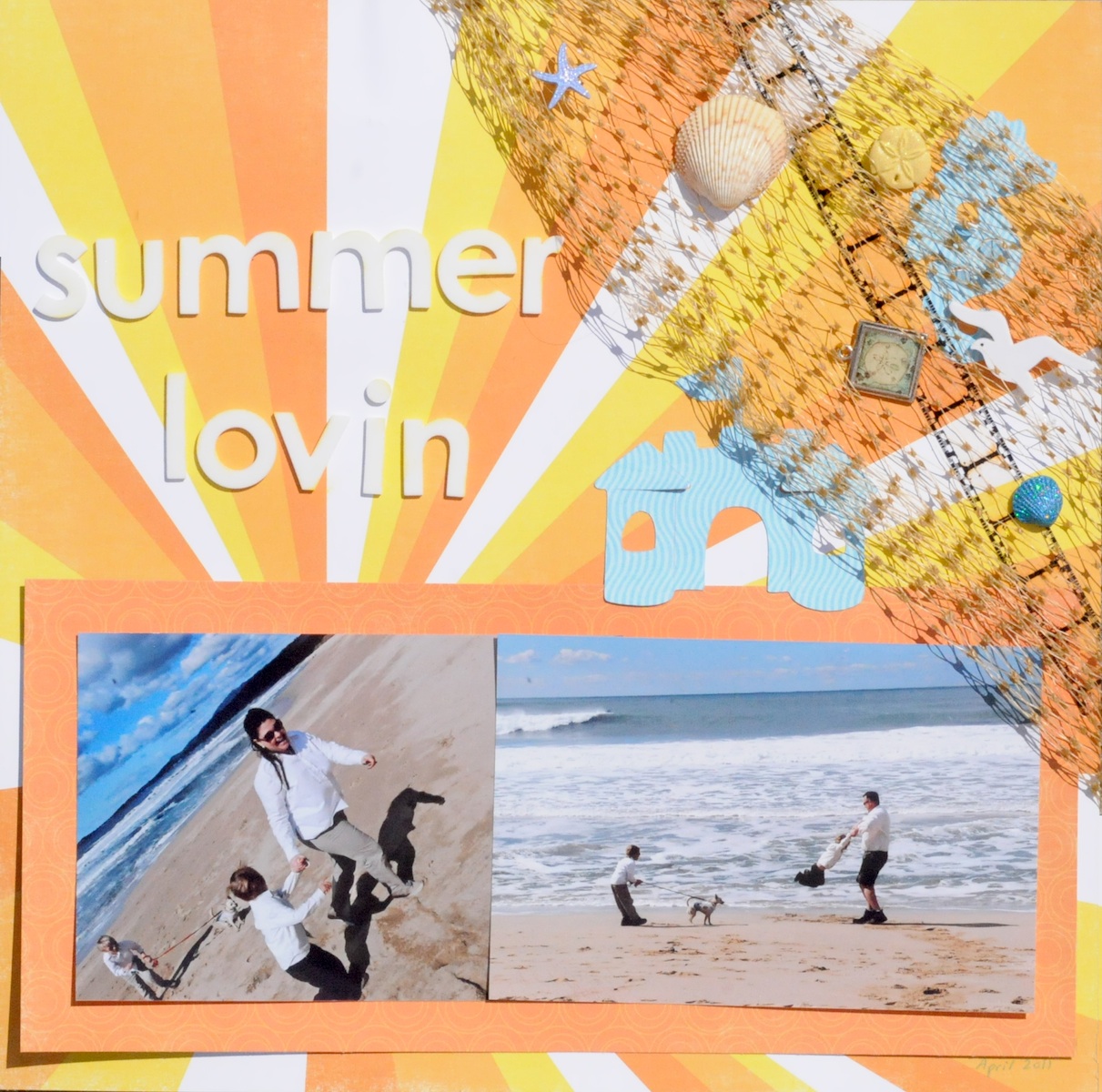 We cleaned out our junk drawer and found several keys that I have been in there for years and no idea what they belong to. Used them on a Road Trip page.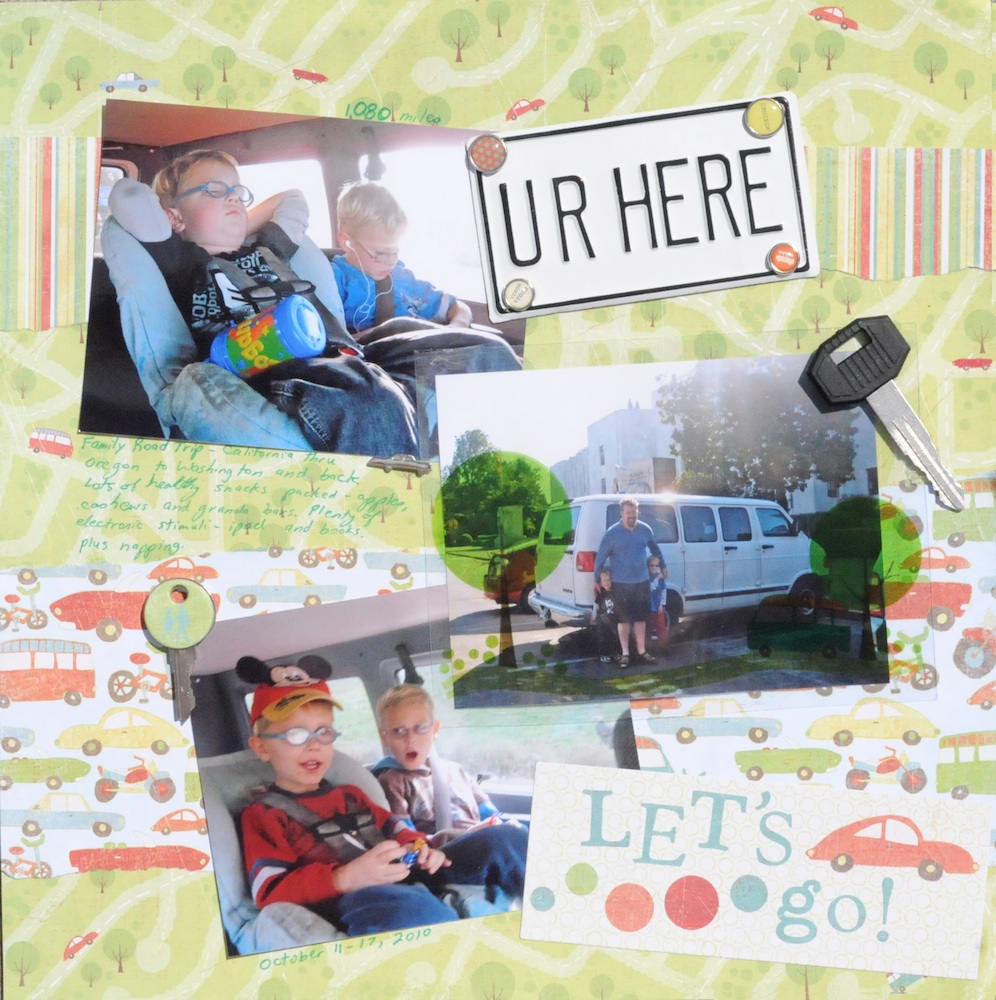 You know those charms that are for wine glasses to label which glass belongs to whom? Well I sewed those on as a banner detail.
And my go-to recycle items is the cardboard circle that comes under the frozen pizza. It is the perfect shape for a 12x12 page and gives such texture! Paint it, distress it, rip it or leave it as is. It's great!
Next time you are going to throw something away, stretch your imagination and see what you can make out of it. Ripped clothes- cut them up for flowers! Plastic or paper - use it as a stamp or template. Junk mail- cut it up for flowers or use for inking. Get creative and have fun.